Products are now excluding vat unless ordering from England, Scotland or Wales.
Checkmate 1089s and 1087s Monitors a quick look

Kickstarter coming soon !!
19" on left and 17" on the right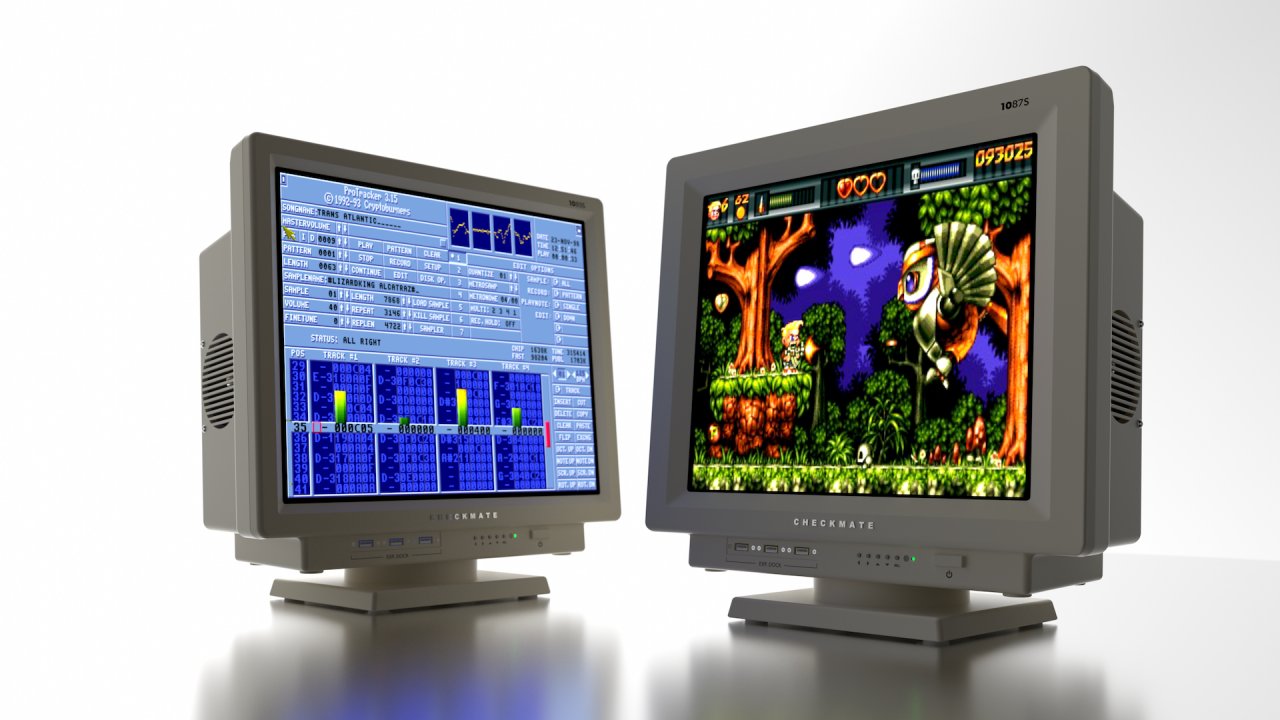 Checkmate 1089s and 1087s Monitors Overview
In the late 80's I was lucky enough to be a developer and manufacturer during the most exciting time in the personal computers development my chosen platform was the Amiga but I have always just been a computer fan at heart as you can see from my retro computer collection.
My last two Kickstarters were great successes especially the first one, the Checkmate 1500 Plus computer cases that can re home an Amiga 500/600 or 1200 motherboard and expansions as well as a normal Mini-ITX and Micro-ATX motherboards. The Checkmate 1500 Mini followed and was Mini-ITX only as the name implies.
Looking forward on my road map I wanted to make a new keyboard and mouse but these projects have been taken on by other great members of the Amiga development community.
However, the one thing that all retro fans want is a monitor that can do justice to their passion about old computers and consoles as the existing CRT's gradually die.
More news soon